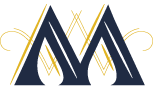 ost of the time Mini fLee is deferring her bedtime with crafts, Star Trek discussions or wish lists of what toys she wants for the next 8 birthdays and Christmases. We do our best to hypnotise her to sleep but with the Chicago Teacher strike and kids being out of school for a week and a half, its been a tough sell to convince to pass out on command.
During this "I'm-not-tired-but-its-time-to-go-to-bed" burst of energy, I've seen her create whole villages from sculpty clay, elaborate traps for the chickens with duct tape and yarn, and my favorite, a fairy catcher game you can see on her Tumblr.
Tonight, it was, "Momma, I'm going to play the guitar."  Ok. Since I failed at learning it properly, she might as well have a go at it. She began to strum and sing, so I took out my iPhone (because there's an app for that) and started recording.  While it's too much to edit down right now for a complete melody of planetary hymns about Uranus, craters and volcanos, I'll give you a sample of her warm up intro, " Sky So Bright". 
If you want to listen to more of her silliness, there's always her rant on Mario Galaxy. It's a cute bit of insight to her effervescence, and a sense of innocence I long to keep in my heart forever.
------------
Credits:
Audio recording by Queen fLee, performance by Mini fLee
Graphic Letter M from Drop Cap series by Jessica Hische